Do you know someone who can start any kind of venture and immediately profit from it, somehow turning everything they touch into gold?
It just seems like they CAN'T fail, right?
I know a few people like that, and for awhile, it drove me CRAZY.
With affiliate marketing, most of the time, it's a game of patience.
You choose a great prduct or service, build a solid page, write the content you know will help with ranking, then you wait.
And wait…
And wait…
And wait…
But, during this time, a fellow marketer built a page that wasn't nearly as good as yours, with a mediocre product, and his page has literally taken off like a rocket to outer space, making him handfuls of money…
What gives?
I'll let you in on exactly "what gives"... It's your organic rankings.
You most likely knew that free organic traffic was extremely important, but do you know how to fix it?
Do you know how to write your content so you don't ever have to fix it?
That's where the real money is made.
As I looked around the internet at the courses that were out there, I quickly realized that people were overcomplicating this whole SEO thing. I taught myself how to do it over the course of many years, so I know what works and what doesn't.
I learned it the hard way… Old school trial and error.
This gives me a unique position to speak from because I've been doing this for years, testing numerous tactics, adjusting with failures, succeeding over time.
Do you really need another guide, leaving you with instructions on what to do but no explanation as to why you are doing it?
That's like learning how to kick a soccer ball but not knowing any of the rules of the game, it won't end well for you.
I want to make it known that this is no "SEO hack," this will take time and it will take work.
You can look up numerous guides on "hacking Google" if you want to go that route. Due to the extreme repercussions, I wouldn't recommend it.
You'll be learning the real process to earning a first page rank on Google.
Here are some metrics from a few of my websites, showing the kind of traffic possibilities I'm talking about if you simply put in the work and use my step-by-step process…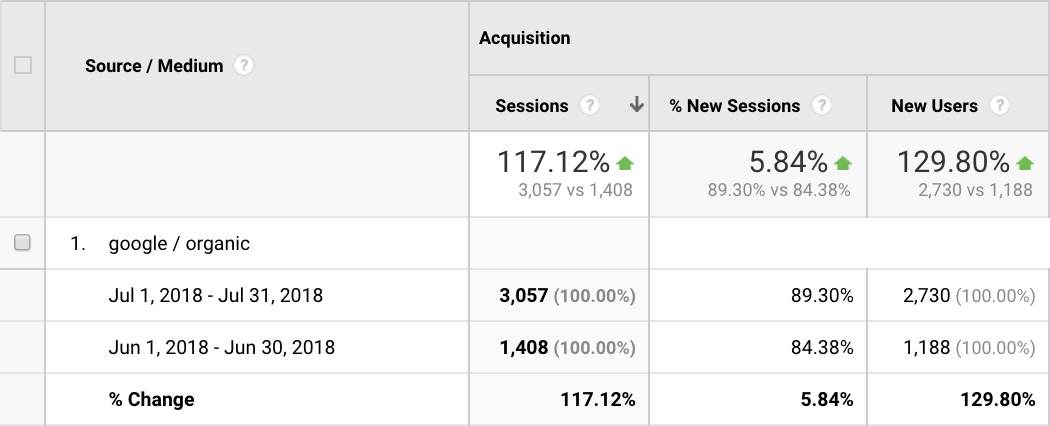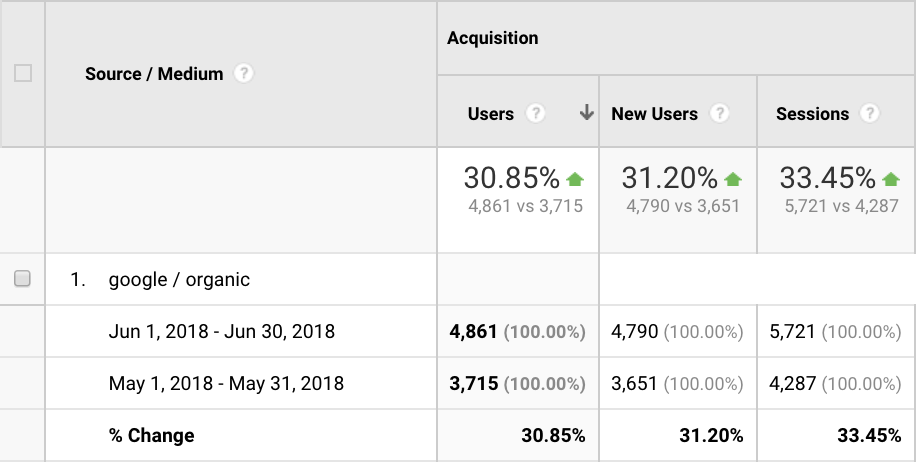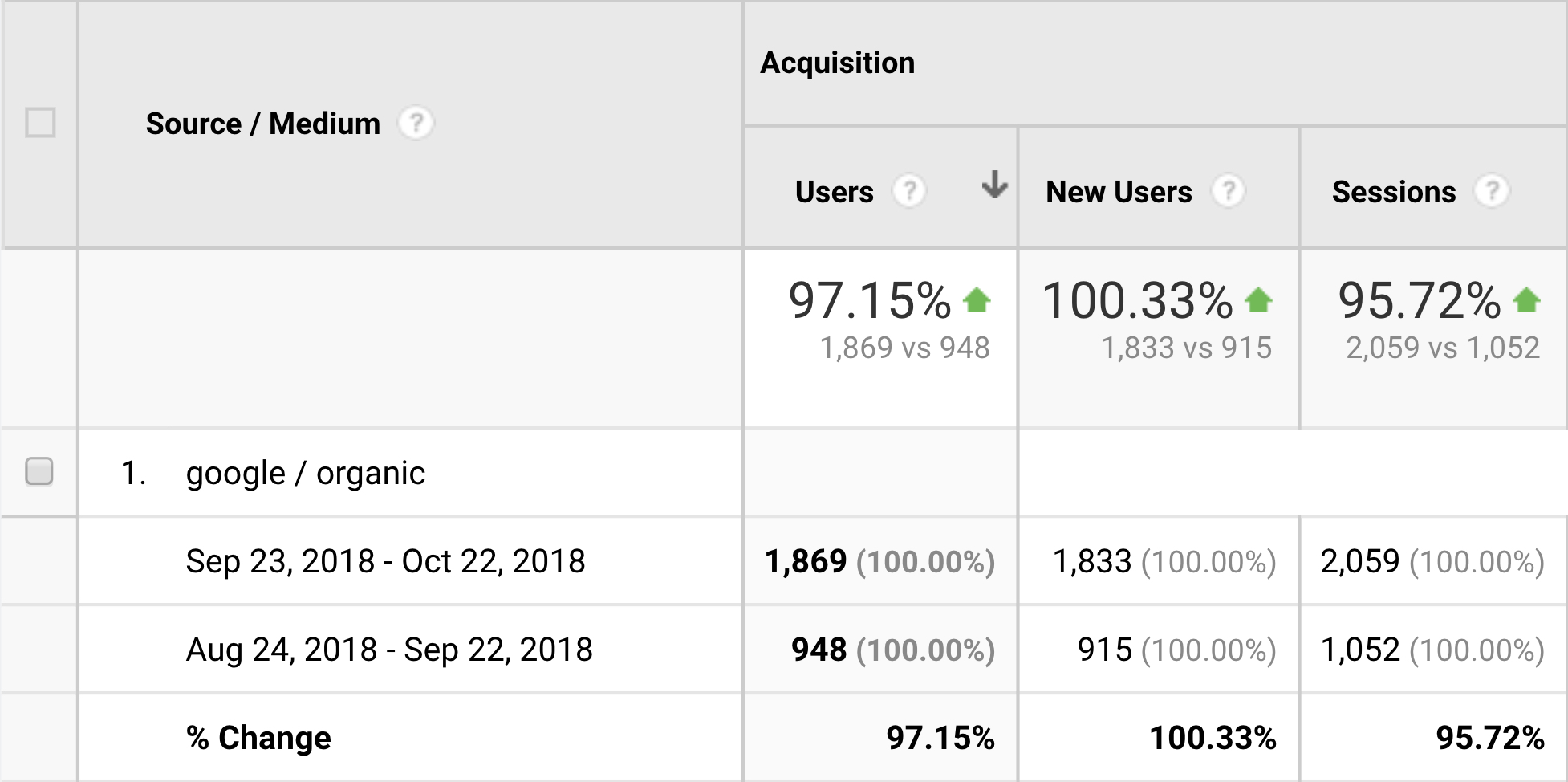 These results are something that is very achievable, don't let yourself think these are some crazy numbers, this is completely doable. If you are new to the SEO scene, this is not that uncommon.
My 3 Step Process

In order to combat the common confusion with learning SEO, I created my own 3 step process that is so easy, beginners leave this course feeling fully equipped to battle the SEO monster.
This course is what I would have asked for, over 6 years ago, when I started this whole journey...
Over 6 years of research and failures could have been taught to me in about 6 hours, had someone known what they were talking about...
Lucky for you, I am saving you from going through the same process I endured.
Here's the simple process I wish I could go back and tell myself 6 years ago...